2015 – 2018 % growth of regular usage of communication methods with friends and family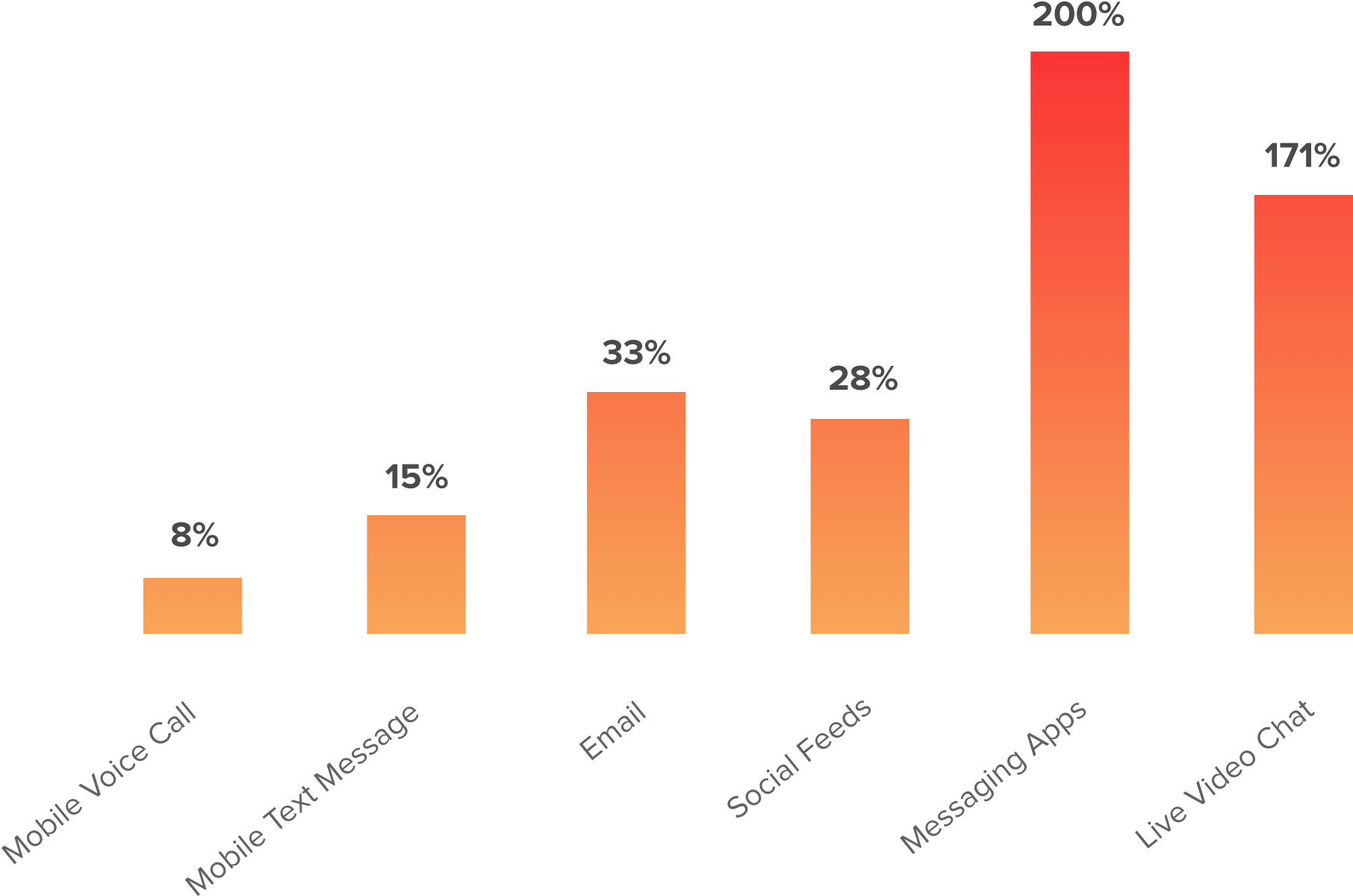 3x
Regular use of messenger apps such as Facebook Messenger and WhatsApp to chat socially has tripled since 2015.
One in three
Today, 1 in 3 people are video chatting at least once a week.
Two in five
2 in 5 people report that they are video chatting more in 2018 than they did 1 year ago.